Telmex is a Mexican telecommunications company that offers telephony and IT services. When a person signs up for one of its Internet service plans, he or she receives a modem from a selection of models compatible with this technology.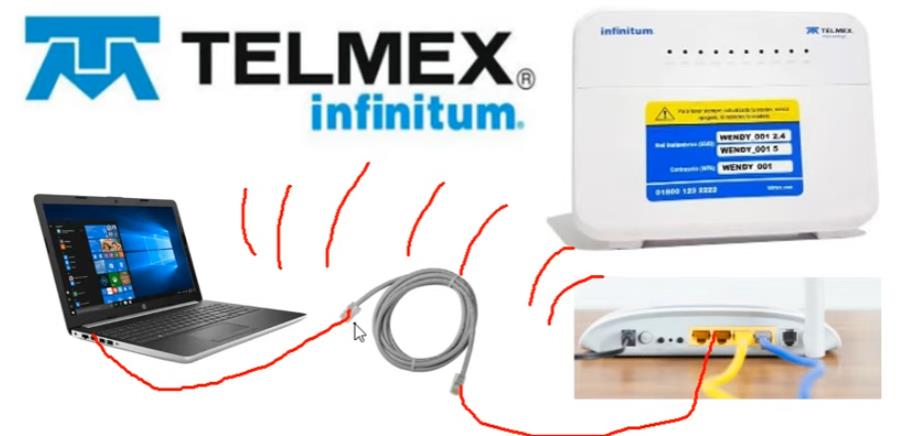 Learning how to configure your Telmex modem is very important, as this is where you will be able to change the name of your network and also set up a new password in case you have forgotten it or it is simply time to change it. In this article we will show you how to access these settings and make these changes easily,
Change Telmex Wifi password
If you regularly change the password and name of your Telmex modem's WiFi connection, you will be sure to enjoy the maximum bandwidth of your plan. This is because you will be able to have a better control of who has access to your password every time you make a change.
The steps you must follow to change your password are as follows:
Access Telmex's main website: telmex .com/personalizatumodem
Look for 'My Telmex' in the top menu and then 'Login'.
Enter the requested login information (Telmex number or your email address). Click on 'Continue'.
You will see a tab called 'Customize your modem', click on it and in the 'New password' section you can type the new password you want your WiFi network to have.
Re-enter your new password in the 'New Password' section.
Press the 'Update' button.
You will receive an email confirming the change you have made to your modem configuration.
Change Telmex Wifi name
If you only want to change the name of your Telmex WiFi, the steps to follow are very similar:
Access the website of your Telmex router: 192.168.1.254
Enter your login information (Telmex number or your email address) and click 'Continue'.
Look for the 'Customize your modem' section.
There you will see the option to assign a new name to your modem under the text box that says 'Choose a new name for your modem (Optional)'.
Type the new name you want to assign to your modem and press the 'Update' button.
Upon completion, you will receive an email from Telmex confirming the update of your modem name.
Configure bridge mode
Bridge mode is an option you can configure on your modem that will help you filter your network traffic. By activating this function, your firebox will process and forward all traffic it is receiving to other devices.
To activate the Bridge Mode of your Telmex modem you have to follow the steps below:
Open a tab in your web browser
In the address bar type the IP address: '192.168.l.254' and press the 'Enter' key.
You have to enter the credentials to access, in the user name write: 'TELMEX' (In capital letters) and for the password you must look on a label stuck under your Telmex modem. For most models the password is: 'WEB KEY'.
Press the 'Accept' button.
Once you are inside the configuration interface, look for the option called 'Basic'.
Then select the 'WAN Configuration' option.
Select 'Bridge' mode.
Finally, press the 'Save' button.
If you followed all the steps correctly, then you have successfully activated bridge mode on your Telmex modem.
Types of Telmex Huawei modems
Telmex has several types and models of modems that you can use depending on the plan you sign up for. All of them offer special features that will make your experience better. Some of the newer models are:
Telmex Hg658d Modem
It is a powerful DSL modem with ADSL connection technology. Integrated modem / router function so you will not need another device to have internet.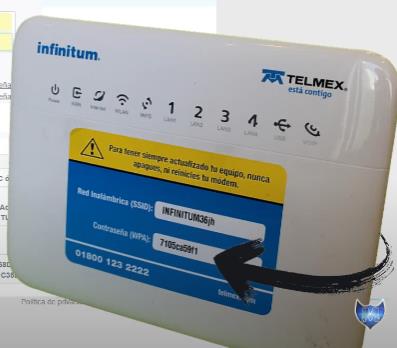 Maximum speed is 300 Mbps, 4 LAN ports, 1 USB port and 1 WAN port. In addition, it works in one band (2.4 GHz).
Telmex Huawei Hg8145v5
The Telmex Huawei Hg8145v5 modem is an external modem with PON connection technology so it can work with fiber optic standards with point-to-multipoint topology. In addition, it works with optical splitters that transmit data to multiple terminals or endpoints.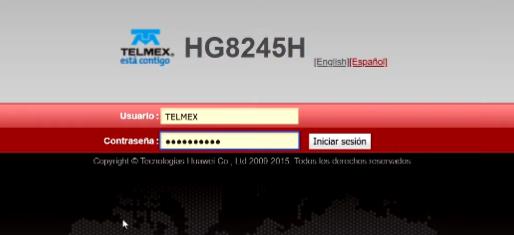 The Telmex Huawei Hg8145v5 works with the 2.4 GHZ and 5 GHz bands. Dual function (Modem / Router) and 4 LAN ports.